Believe It, We Found the Fashion Girl's Version of a Power Suit
If you're a fan of How I Met Your Mother, then you should know Barney Stinson's legendary catchphrase: "Suit Up!" While his antics often go borderline crazy, we can see why this womanizing softie stayed true to his first love—suits. The reasons are clear: suits polish even the most basic outfit in a snap, it's chic, and it makes you feel 100% ALL. THE. TIME. If you want to take a page out of Barney's playbook, but make it fashion, don't fret. We've found the perfect blazer for ForMe Girls to suit up in.
Enter the pink longline blazer. It's a great alternative to your usual black power suit and it stands as a cute cocktail dress, set to make an impact.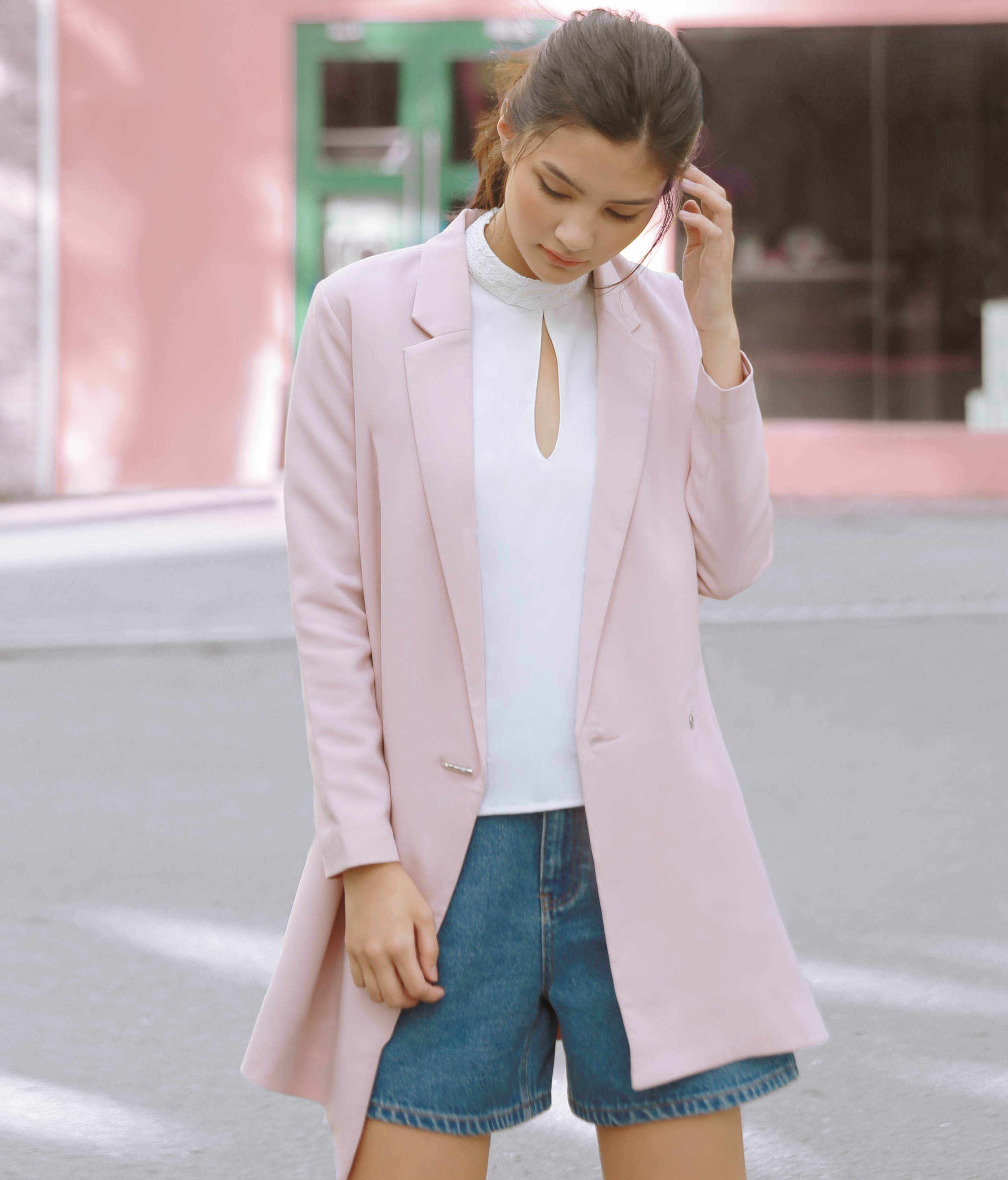 You can also opt to use it as a third-piece to go with your blouse-and-jorts style q! Do add a pair of black strappy heels for an extra dose of style.
As if you need more proof that we found the fashion girl's version of a power suit, here's Maureen Wroblewitz rocking it like the girl boss that she is.
On a scale of one to "Suit up!", how much do you love this pink blazer? Shop for it now!
---