Blissful Escape Collection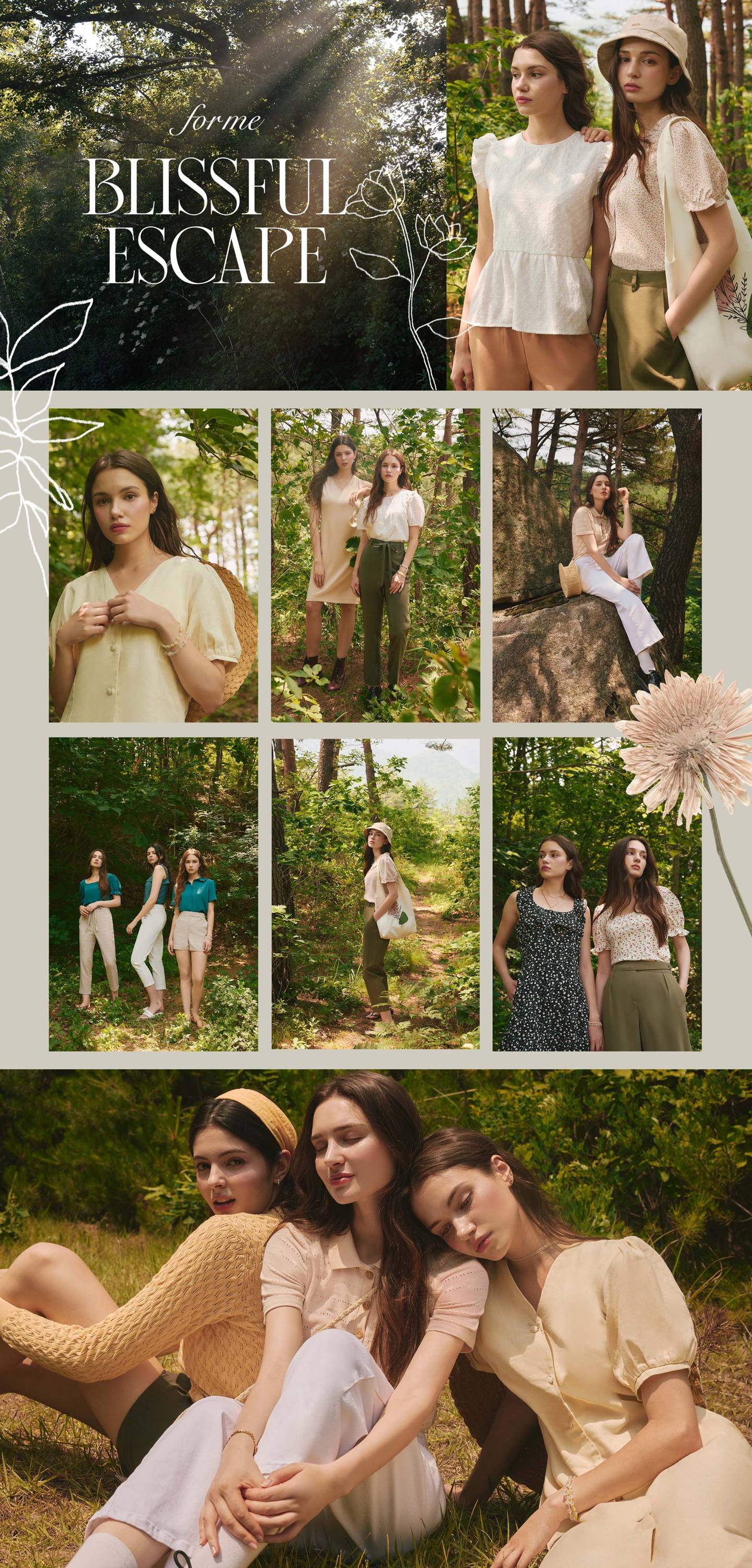 Follow Your Bliss: Take A Break From Your Modern Life, Romanticize Timeless Simplicities
Have you heard of Blissful Escape? Neutral color palette, dried flowers, ceramic dishware sets, vintage-inspired decors, rustic furniture, flowy dresses, puff-sleeve and Peter Pan blouses – basically it's everything inspired by living in a cottage.
Aesthetic aside, Blissful Escape is a way of life and state of being – embracing simplicity and sustainability. It's going back to basics, prioritizing self-sufficiency – raising your own chickens, cultivating fruits vegetables; investing in simple timeless pieces with pretty vintage details.
Feels like a Disney princess living in the countryside, right? Because we all can live life like a fairytale! Celebrate life's mundane, appreciate coziness, dress up for picnics, and enjoy the outdoors. At the end of the day, follow your bliss! Wear what makes you happy, live happily ever after!
---