It's A Date! Here's How We're Spending The Valentine's Day
The most wonderful day of the year next to the holiday season is only a few days away. Whether you're spending it with your special someone, your family, your friends, or even alone, there are just one too many ways of celebrating the day of love!
We've listed some of our favorite things to do. Check them out below:
1. Rewatch your favorite movie or binge your most-loved series!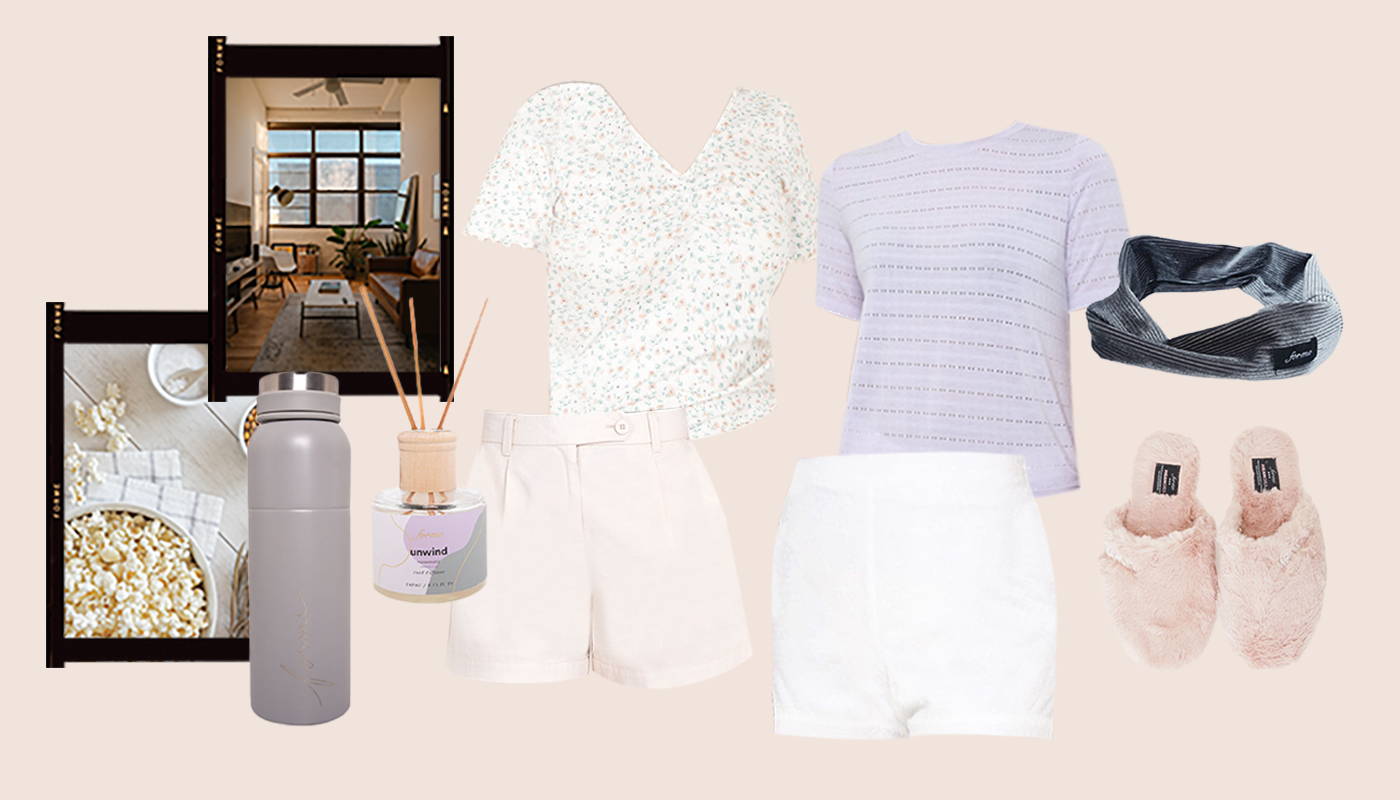 Since cinemas might be packed and there's a one-seat-apart rule in place (ugh!), staying in for a movie night might be the next best thing to do. A popcorn in one hand and your S/O's on the other — you already know you'll love what's on-screen!
2. Grab a bite of your first date food!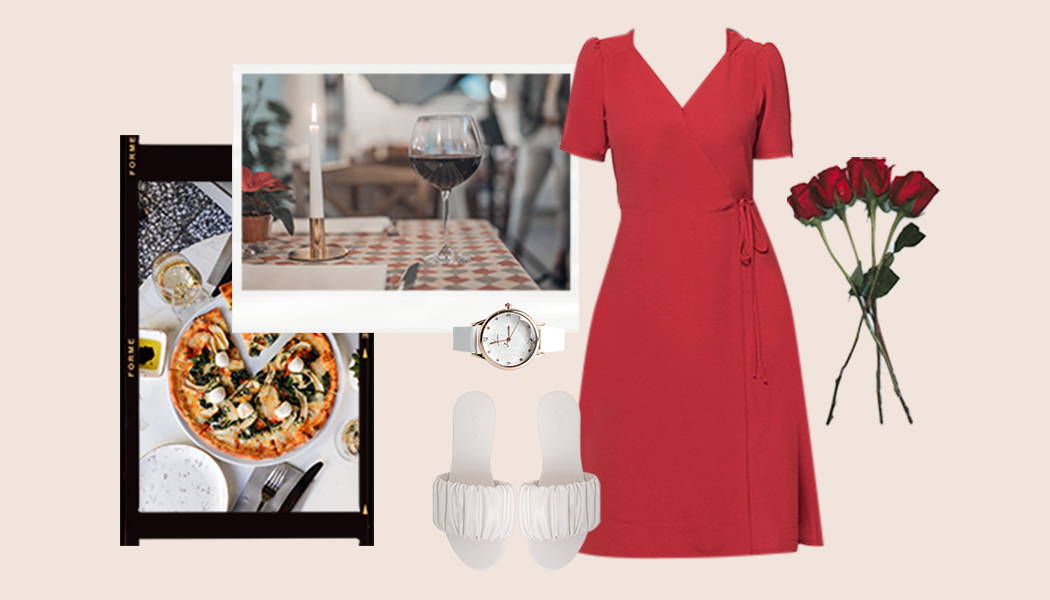 You might forget what you ate on your other dates but not what you had on your first date! Take a trip down memory lane and order the first meal you had with your S/O for your indoor dinner date — or maybe spice it up a little and recreate it!
3. Make the day sweeter and let's get to baking!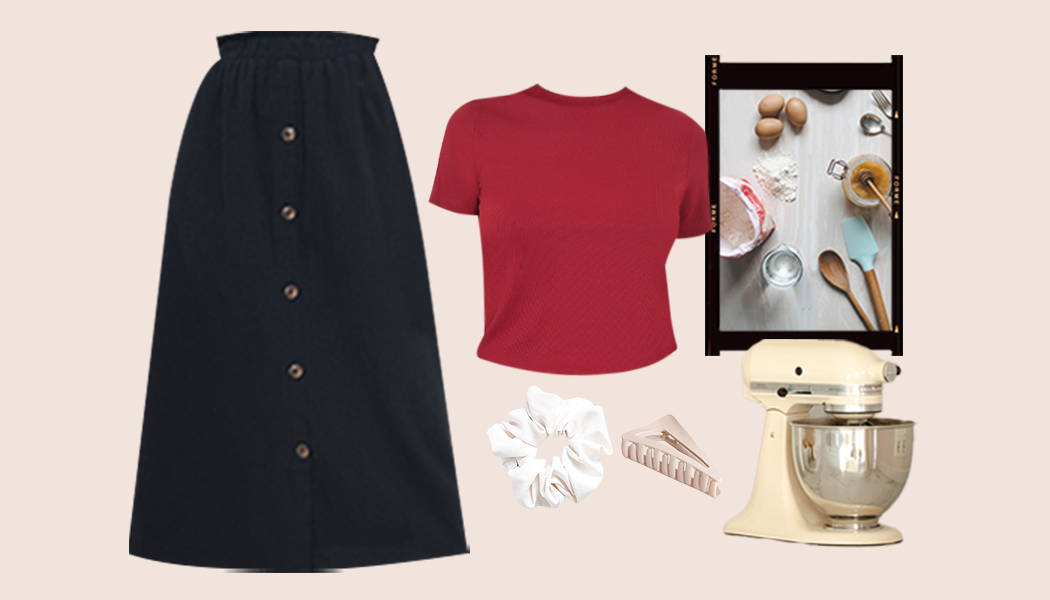 Cookies for your bros and sissses, cupcakes for mom and dad; cakes for your friends — you name it! Baking is definitely one of the best things you can do whether alone or together. If you are still looking for ideas on how to spend Valentine's day, then you might want to include this idea on your list!
4. Take your keys and go for a ride!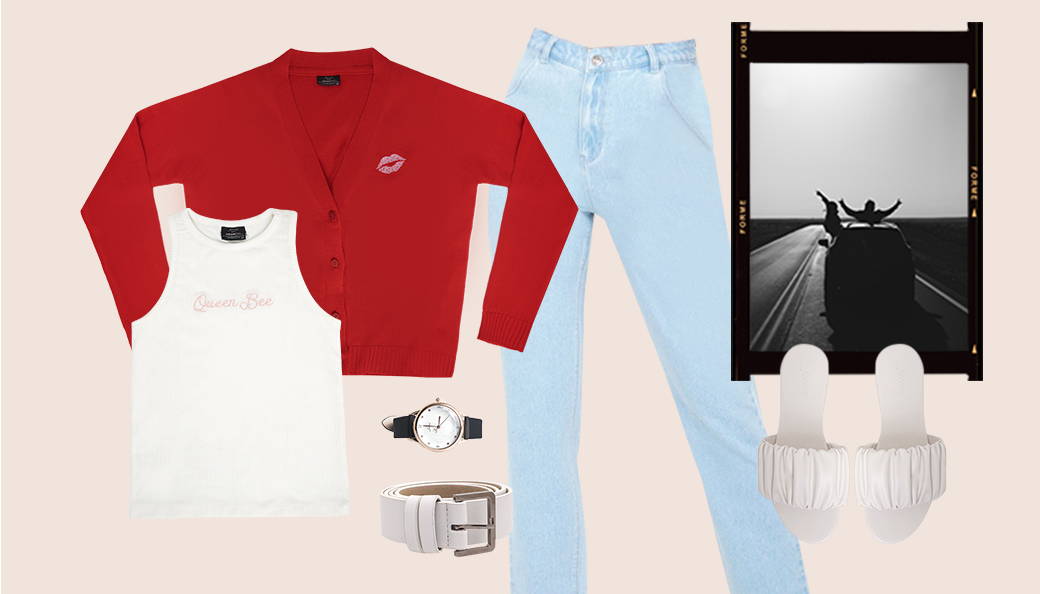 Mean Girls Embroidered Cardigan, P898 | Mean Girls Queen Bee Graphic Tee, P498 | High Waist Slim Jeans, P998 | PU Strap Round Watch, P398 | Square Buckle Slim Belt, P398 | Ruched Band Slide Sandals, P548 | Sling Tote Bag, P798 | Long Zip Wallet with Cellphone Pocket, P448 | Embroidered Baseball Cap, P438 | ForMe Body Spray, P100 | Forme Logo Tumbler, P648
Who doesn't love going on road trips? Imagine your favorite songs blasting on the radio, fresh air blowing on your face, munching on your favorite snacks, and going random places with your favorite people — heavenly!
Don't forget to take a pullover to keep you warm if you're out for a night stroll!
Here's something fun yet intimate! Have fun playing co-op games, versus games, or maybe solve mysteries together whether you're together in one place or you're one of those LDR couples or long-distance friends spending the day far from each other.
However you're spending Valentine's Day, don't forget to wear clothes that will allow you to enjoy the day without worrying about how you look while feeling comfortable all day long!
Check out styles at formeclothing.com, Lazada, Shopee, and Zalora. You may also visit our ForMe stores or check out via Viber Communities.
---